PERFORMANCE X PACKABILITY

Purpose-built shovels for SERIOUS off roaders.
Always there when you need IT
UNCOMPROMISINGLY TOUGH AND FULL-SIZED
A BOMBER SHOVEL FOR YOUR HIGH-OCTANE LIFE

You might need to self-rescue from a mud bog, sand dune, or snowdrift. Or dig a firepit wherever your wheels take you. But maybe you're tired of using a too-small e-tool and just want a bomber full-sized shovel that never gets in the way.
DMOS shovels pack small but allow you to go big with your off road and camping adventures.
Make no compromises on size or performance no matter where life takes you. With DMOS, your mishaps become manageable and your adventures will pay you back tenfold.
Ultimate packability so you never have to leave your best tool at home
Sourced and made in the USA with an ironclad warranty
100% mountable so you can bring it easily on your truck, Jeep, or ATV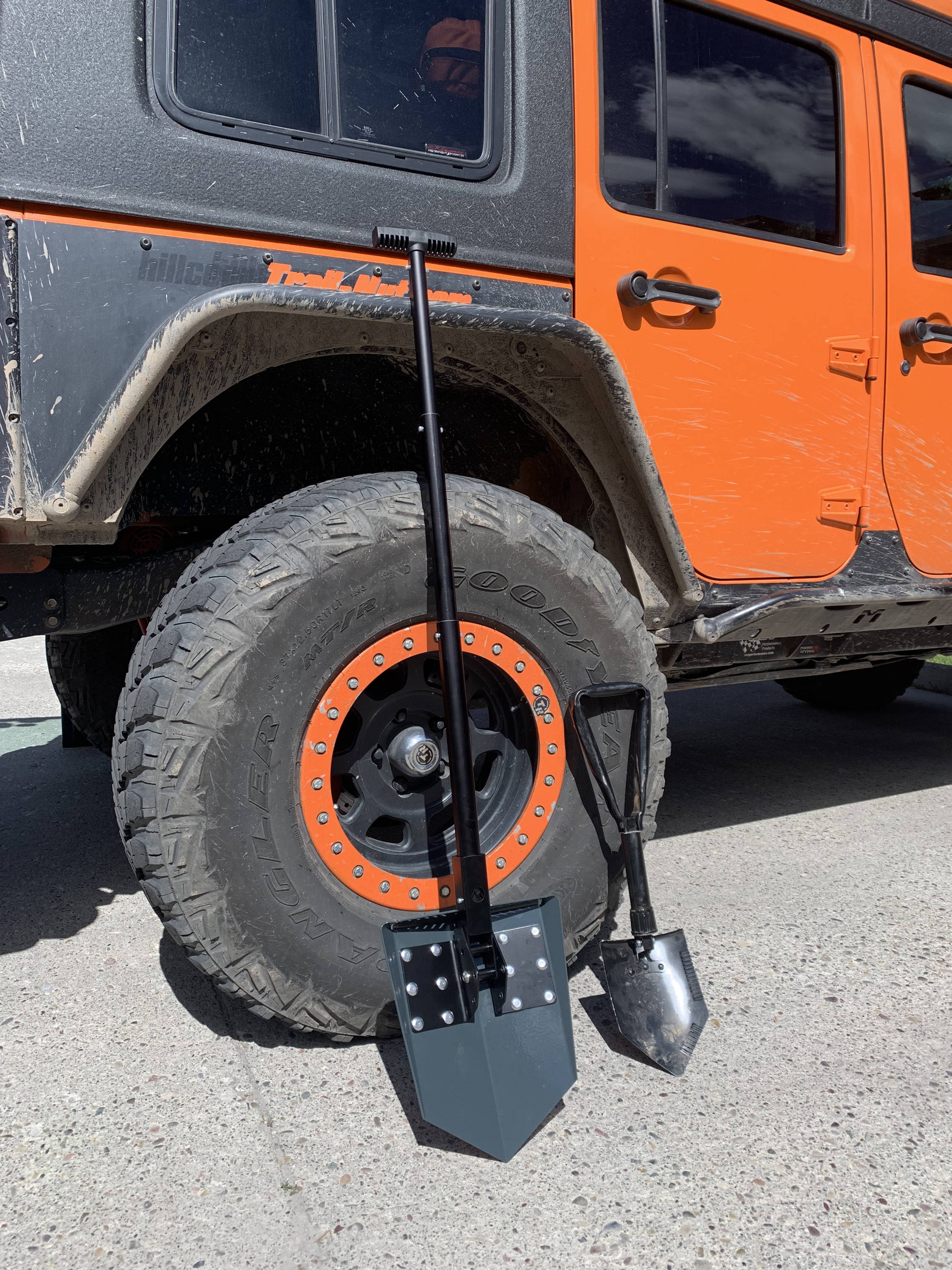 Stay at the Ready with DMOS Shovels
Like dirt and mud? Or do you press your luck in sand? Maybe you're a sledhead?
Find out if you'll be better off with a sand-slinging shovel, a snow-shover, or one designed to break through the toughest dirt better than any shovel on the market.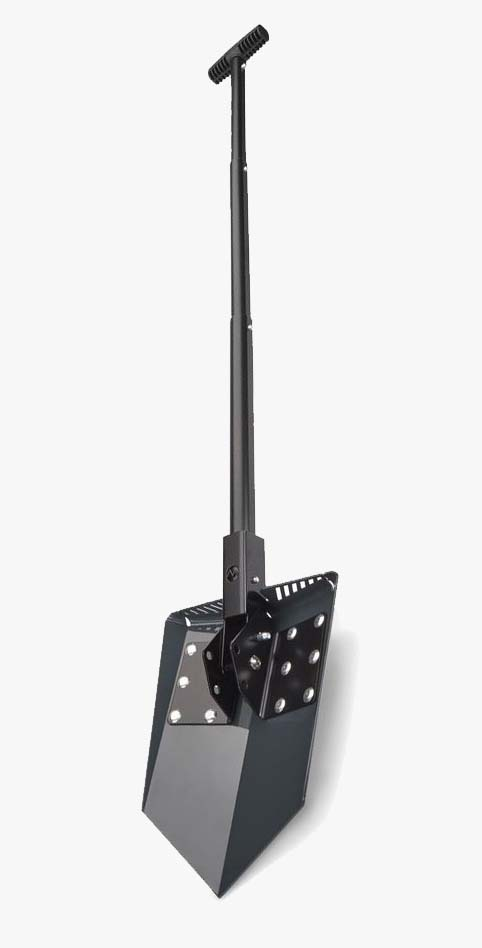 Replace your shoddy E-tool with a full-sized shovel that packs as small
Punch through hard earth as easily as sloppy mud with an extra-wide footpad
Doubles as a hoe to help you scrape out hard-to-reach places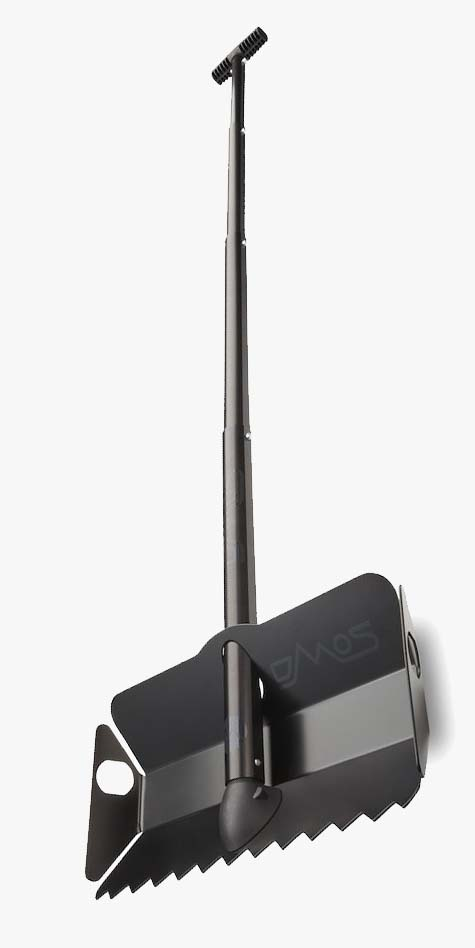 Stay in control with shovels capable of chewing through sand
Get unstuck with toothy earth movers that let you dig like a beast
Wide blade to move sand or snow and stay on the go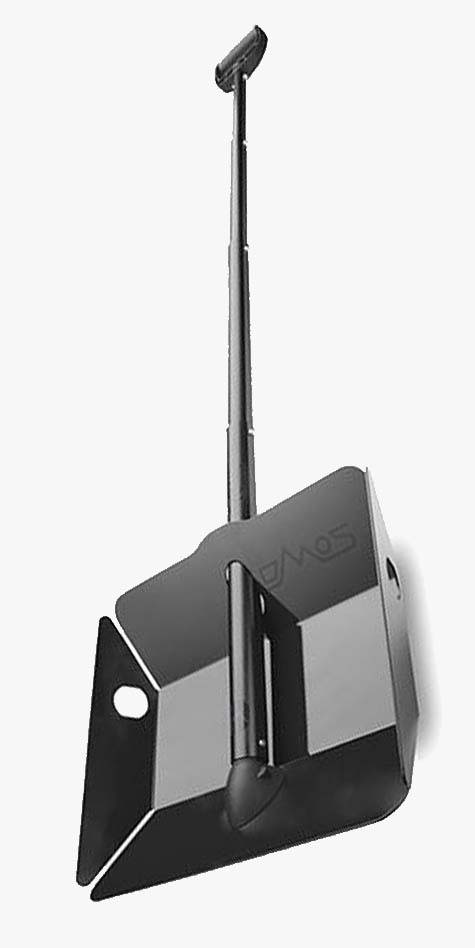 Move it or shape it fast with our biggest scoop yet
Sink in or stay flat with optional teeth for raking and biting or a simple scoop
Haul it anywhere with optional mounts designed to fit your rig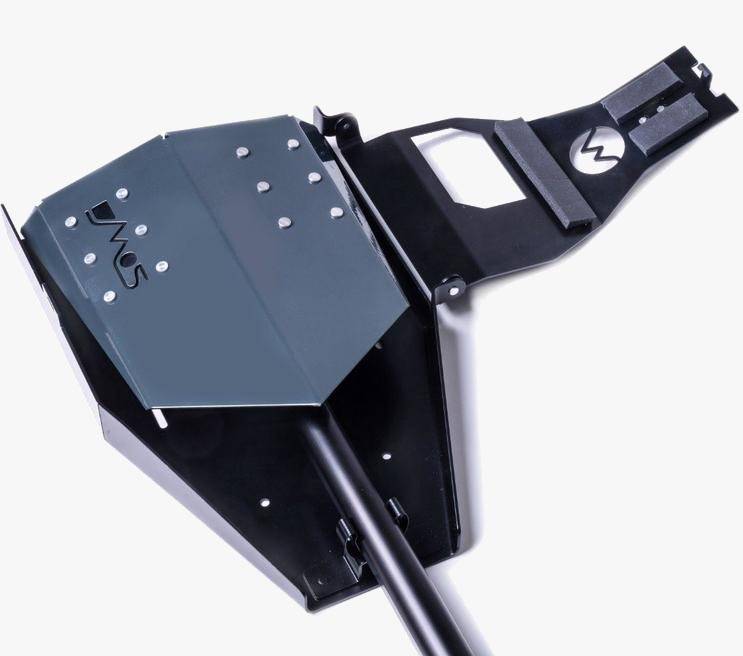 Ensure your best tool is always on hand but never in the way
Secure your investment with a lockable mount
Mount your shovel easily to an ATV rack, a rear tire, & more
LIVE THE OFFROAD LIFE WITH THE DELTA
Full-sized yet fully collapsible. Mountable yet endlessly functional. Compact yet tough as your rig.
Use it as a shovel. Use it as a hoe. Fold it flat to mount it to your ATV, truck, Jeep, or side by side.
The one ultra-tough, fully portable tool not to forget for off roading, camping trips, or overland expeditions.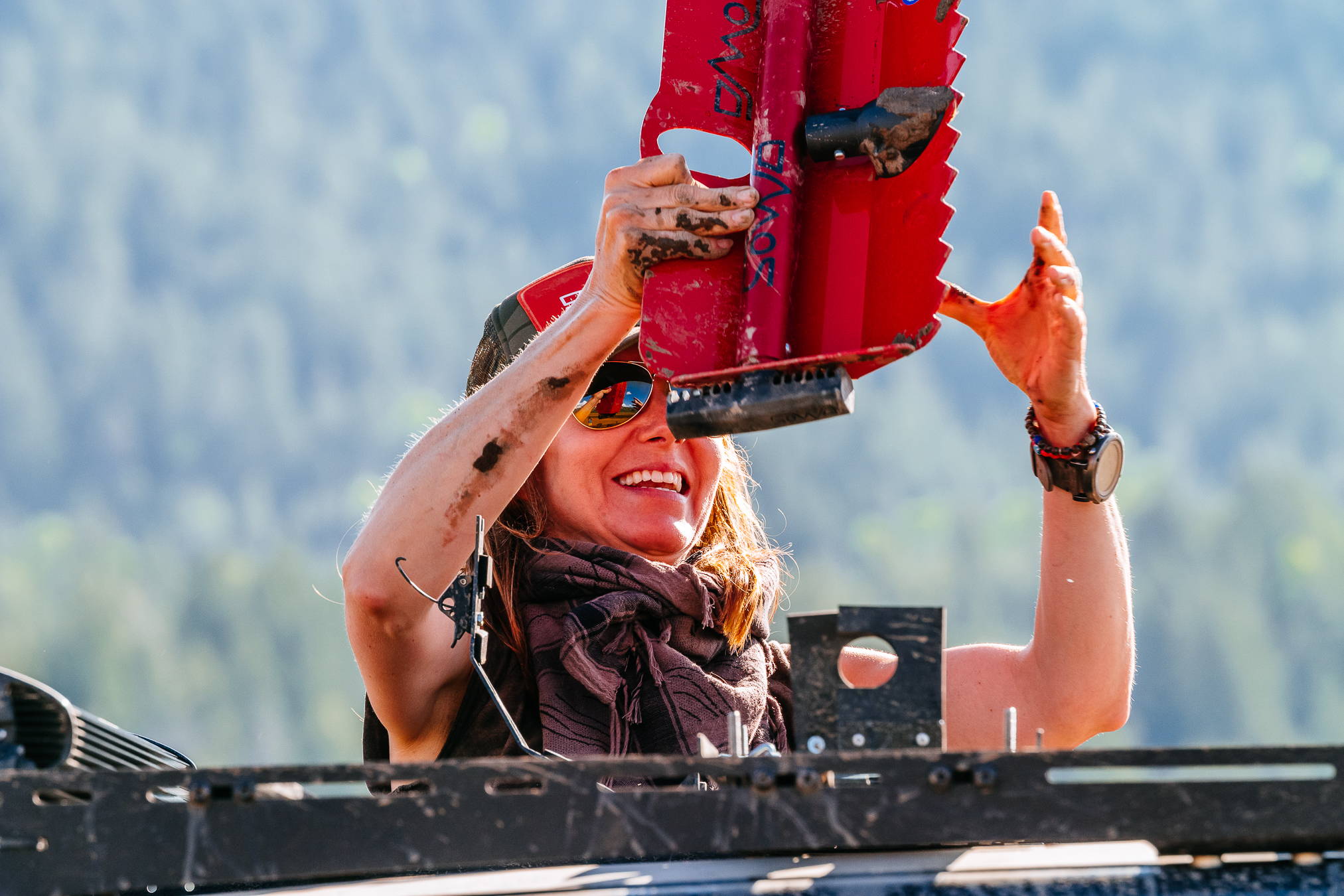 Packability = Preparedness
Forget AAA — you're part of the DMOS Delta Shovel Clan. You're always prepared for the worst — and best — life can throw at you.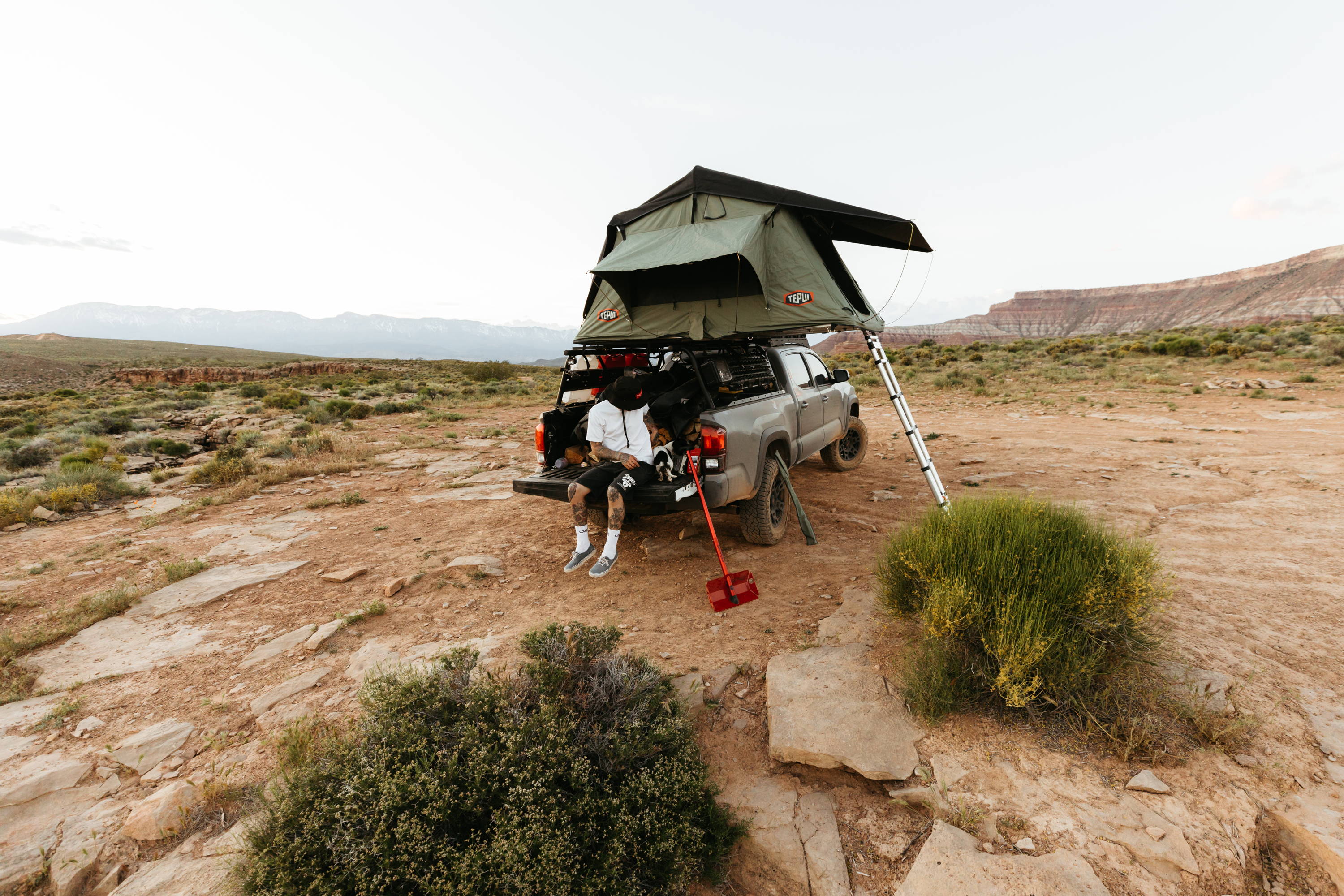 Good times around a fresh firepit? Check. No stooping to dig with stones or painfully short E-tools with heads that wield like teaspoons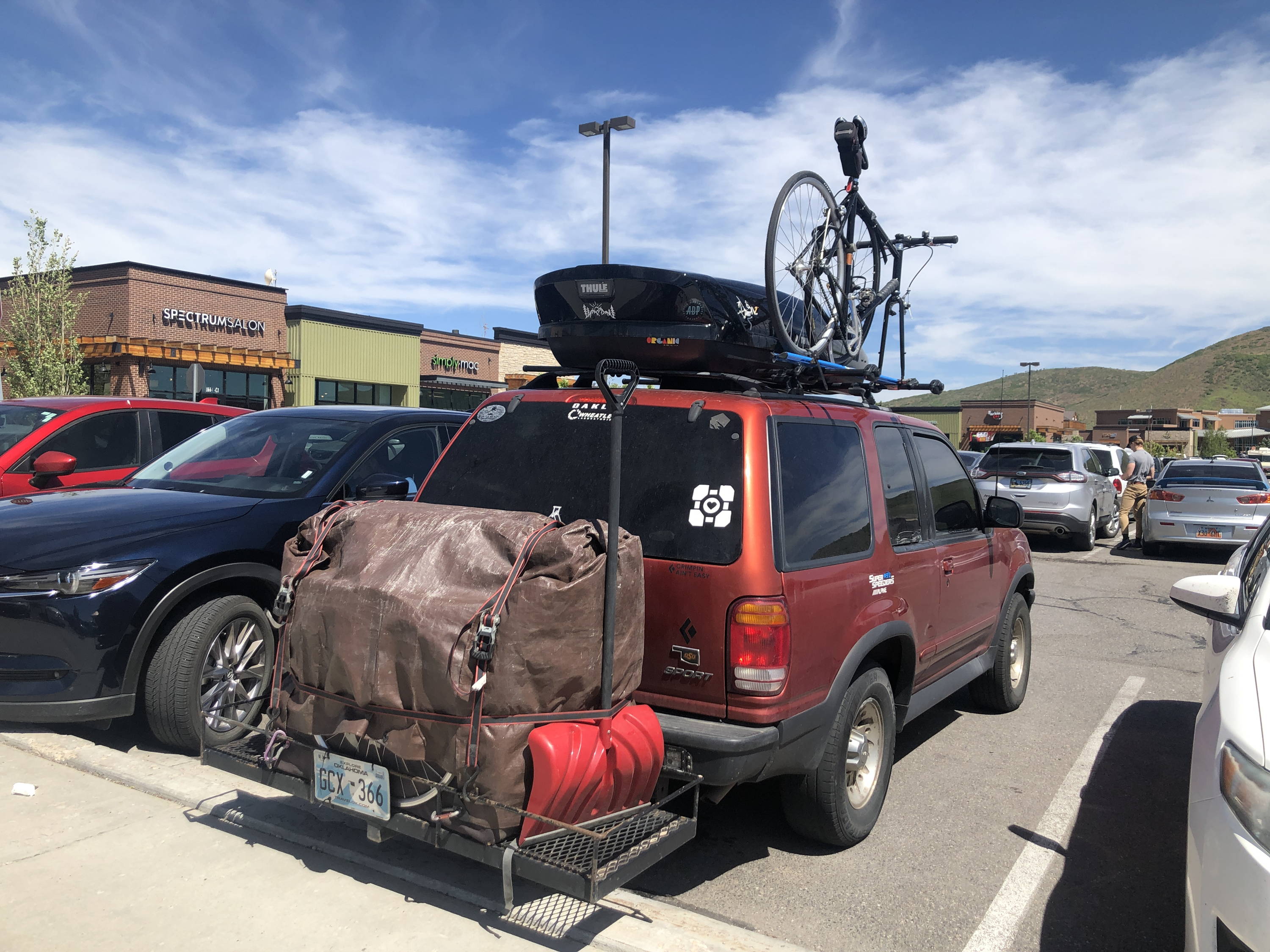 Because you don't want to design your build around your shovel, get kitted with DMOS and lock your off road shovel on our custom mounts to ensure that someone with gear envy doesn't walk off with your life-saving, back-sparing, camp-making piece of kit.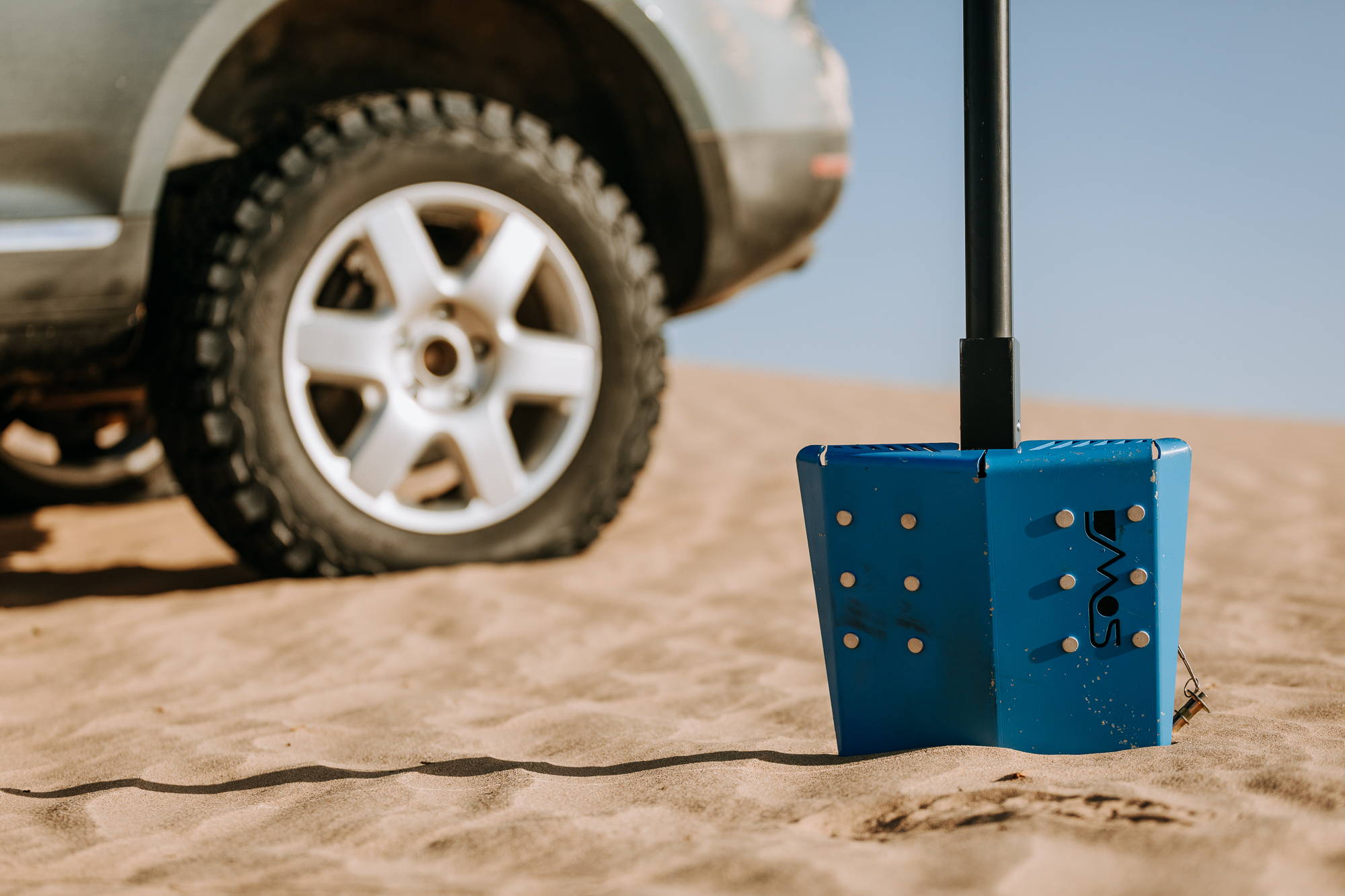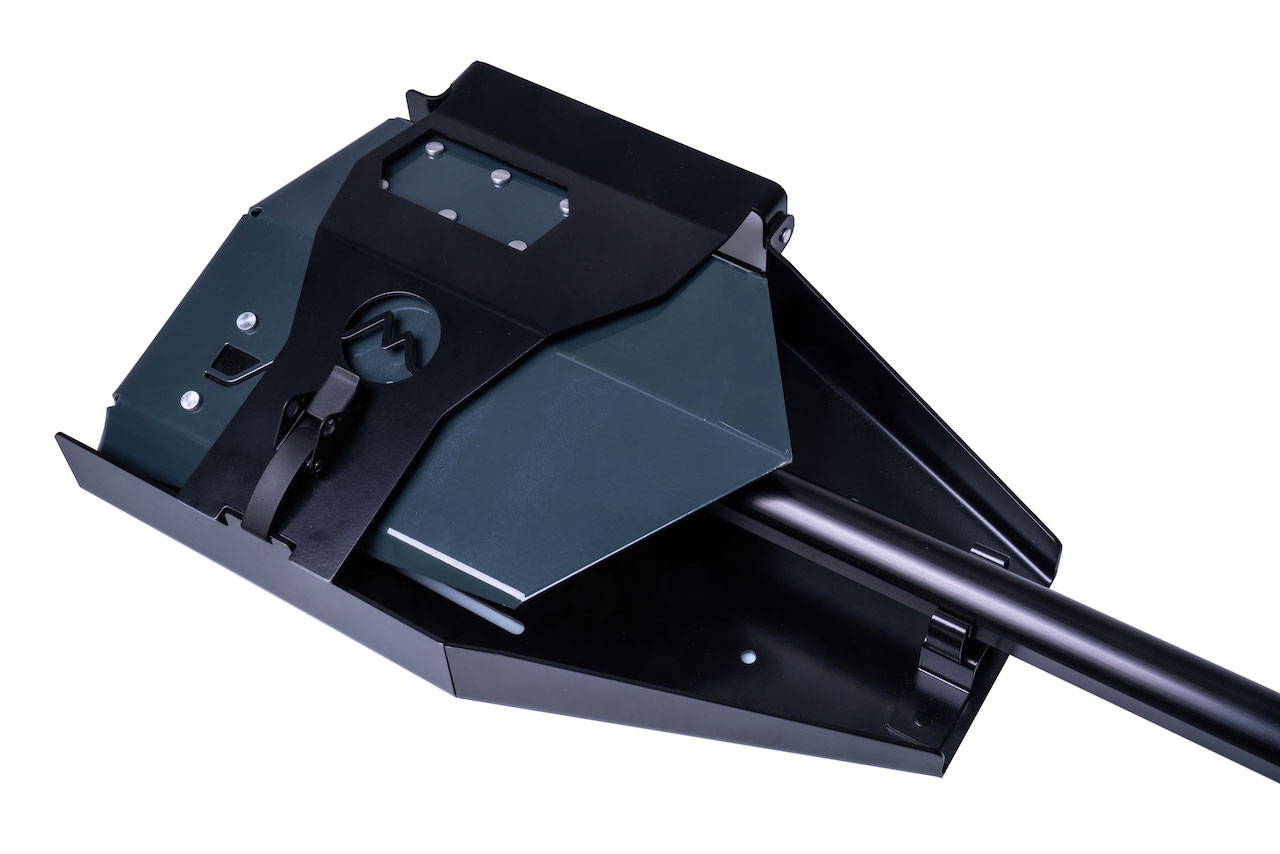 SLAY THE DUNES AND DRIFTS WITH STEALTH
On your knees, E-Tools
E-Tools? Meet your King.
Reign the dunes and conquer the snowdrifts with a premium full-sized shovel that packs like an E-Tool.
Stop wasting time and beating down your back digging out your ride, freeing your sled, or setting up camp with spoon-sized "shovels" that put you on your knees.
Mount this bad boy to any rig, side by side, snowmobile, or ATV easily so you're always in good hands -- yours.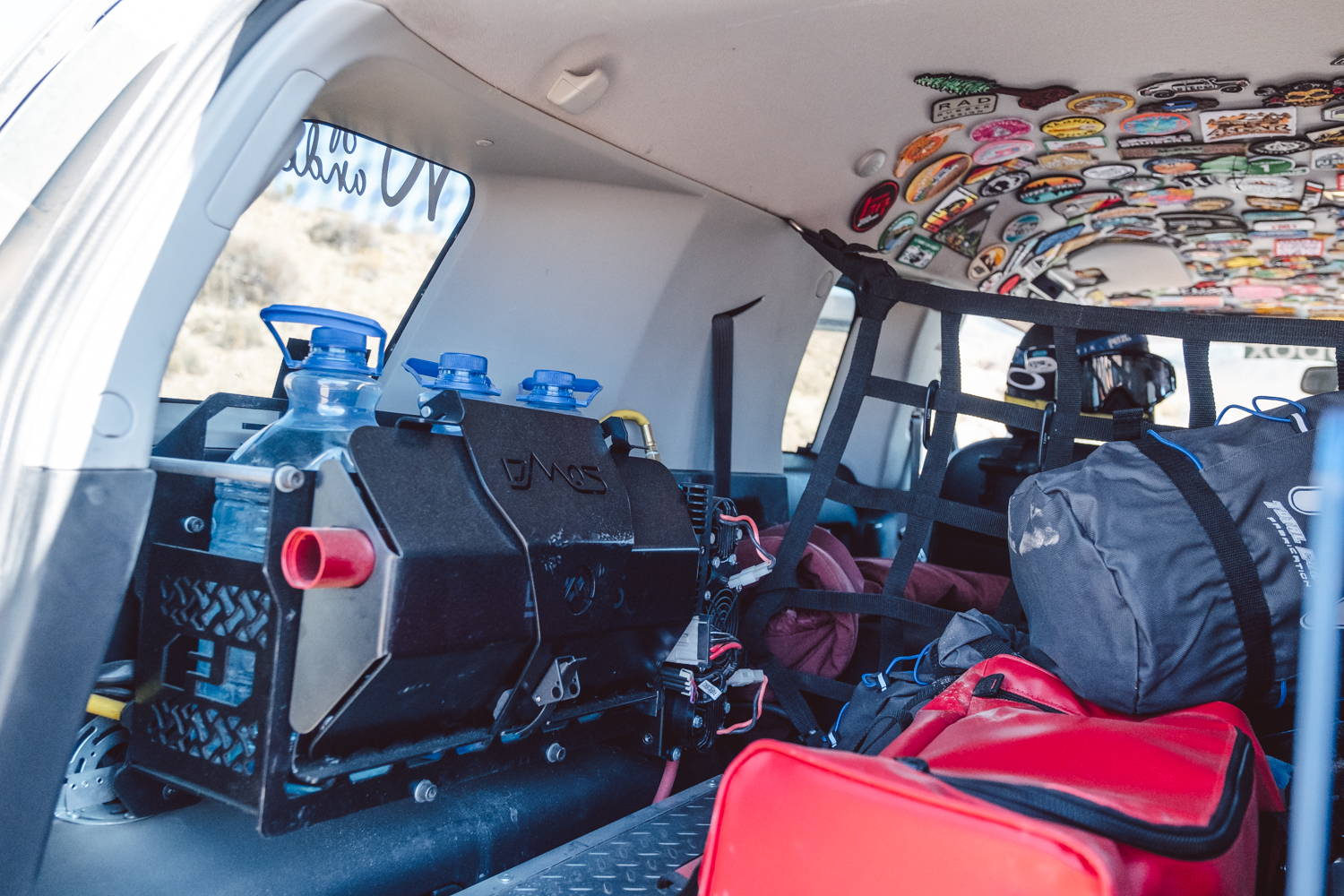 Mount it. Use it. Love it. Your DMOS Stealth Shovel puts you at the ready to shred the dunes, beaches, and open pow without worry.
Never stay buried again. The Stealth's serrated, aircraft-grade aluminum edge and massively telescoping handle let you chew through sand or snow so you're never stuck -- for long.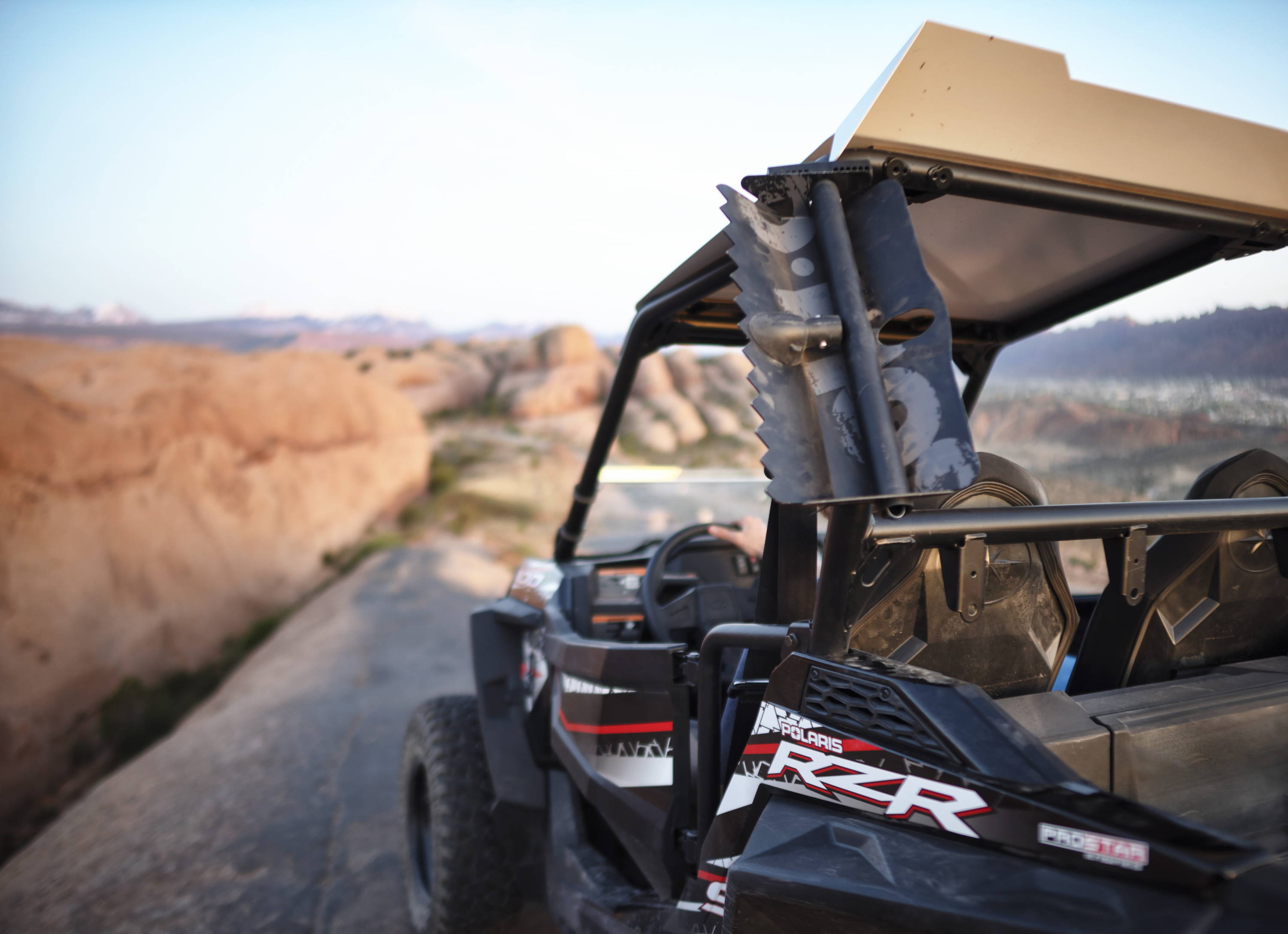 Shape It Up, Scoop It Out
Award-winning form factor helps you rake, level campsites, reclaim your rig from the desert's clutches, and save your ATV after one too many "Uh-oh"s.
LOCK DOWN YOUR INVESTMENT
Burly lockable mounts ensuring your best gear stays yours
DMOS shovels will make your friends jealous. And anyone else you motor past.
Use our custom-fit mounts to easily lock down your best piece of gear on any ride. Without worrying about whether the next campsite over will decide your bomber shovel belongs in their stash.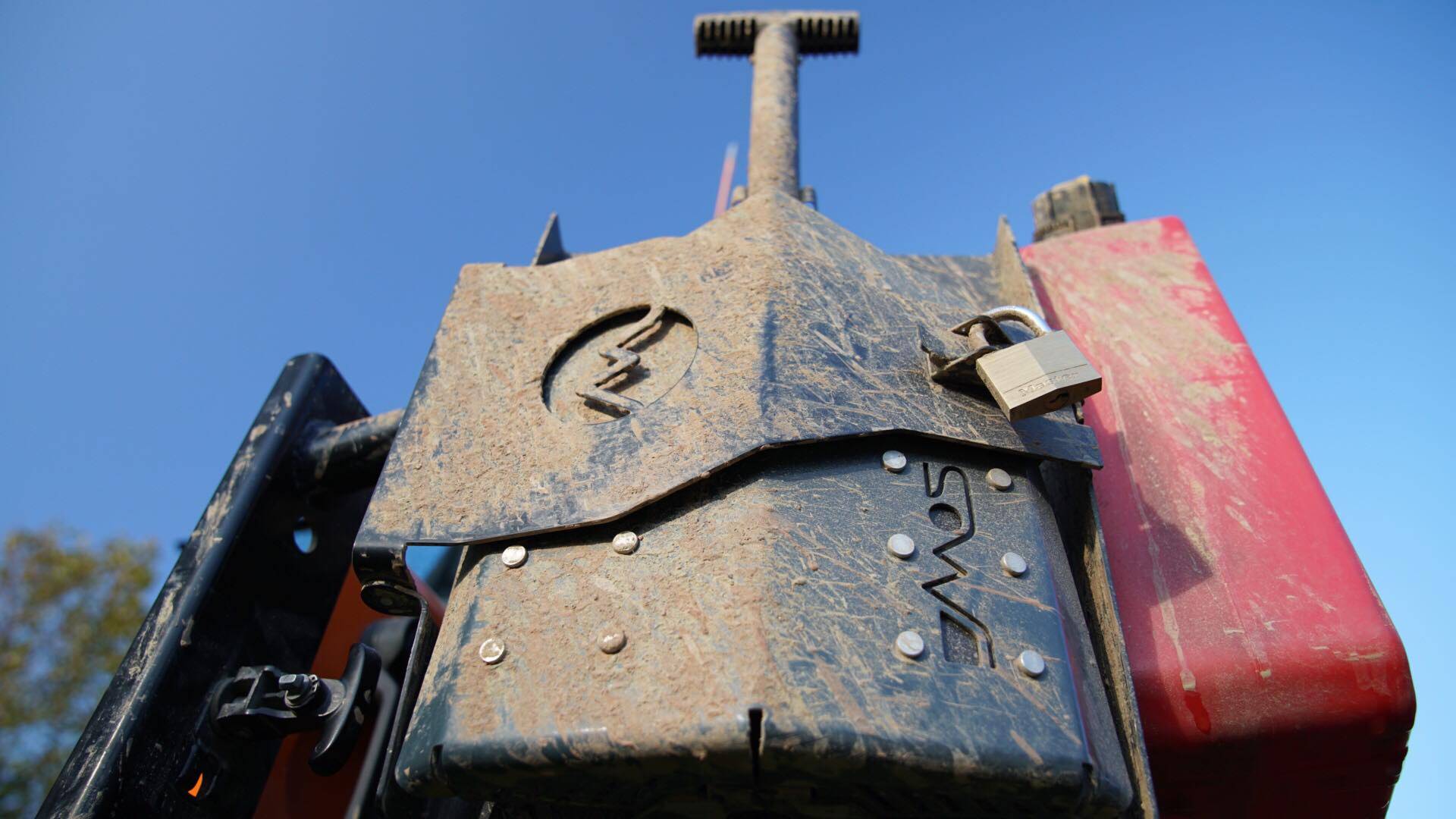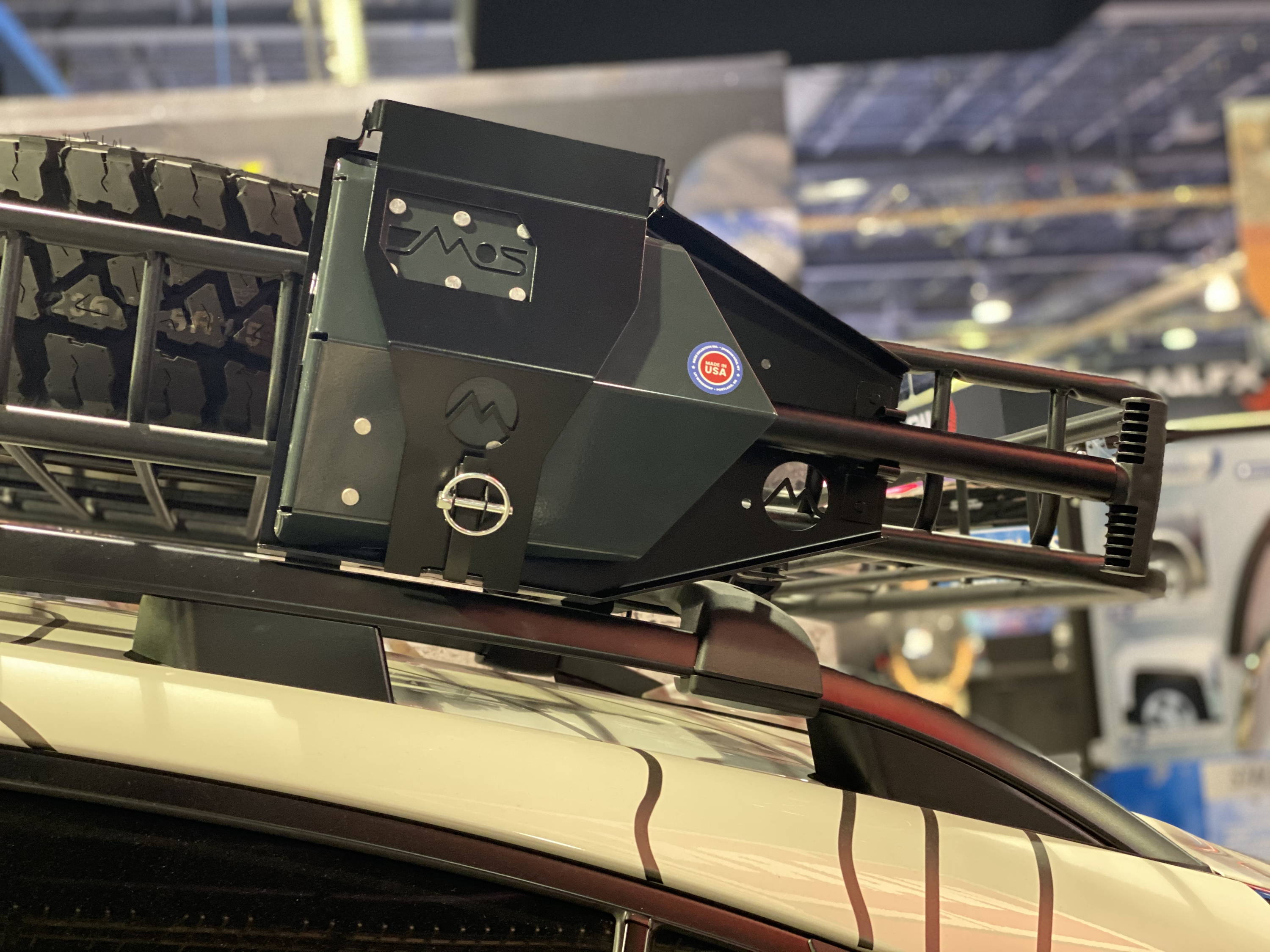 Out of the way but always in reach
Mounts make your shovel almost invisible and inaudible. The best tools are the ones you don't even realize are there. Until you need them, of course.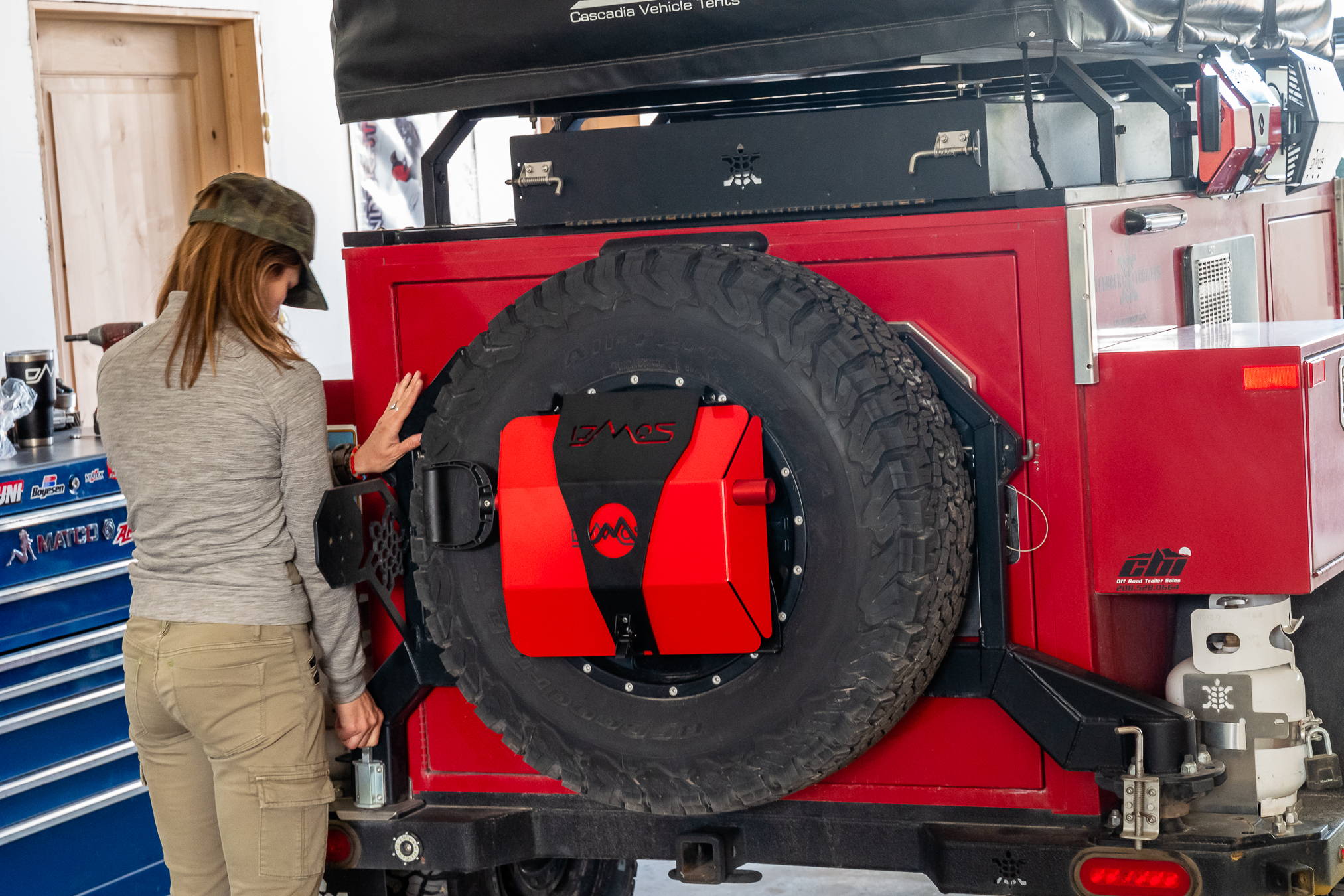 Snugly accommodate your shovel whether you're pairing it to your roof rack, truck bed, MOLLE panels, snowmobiles, or whatever your steed may be.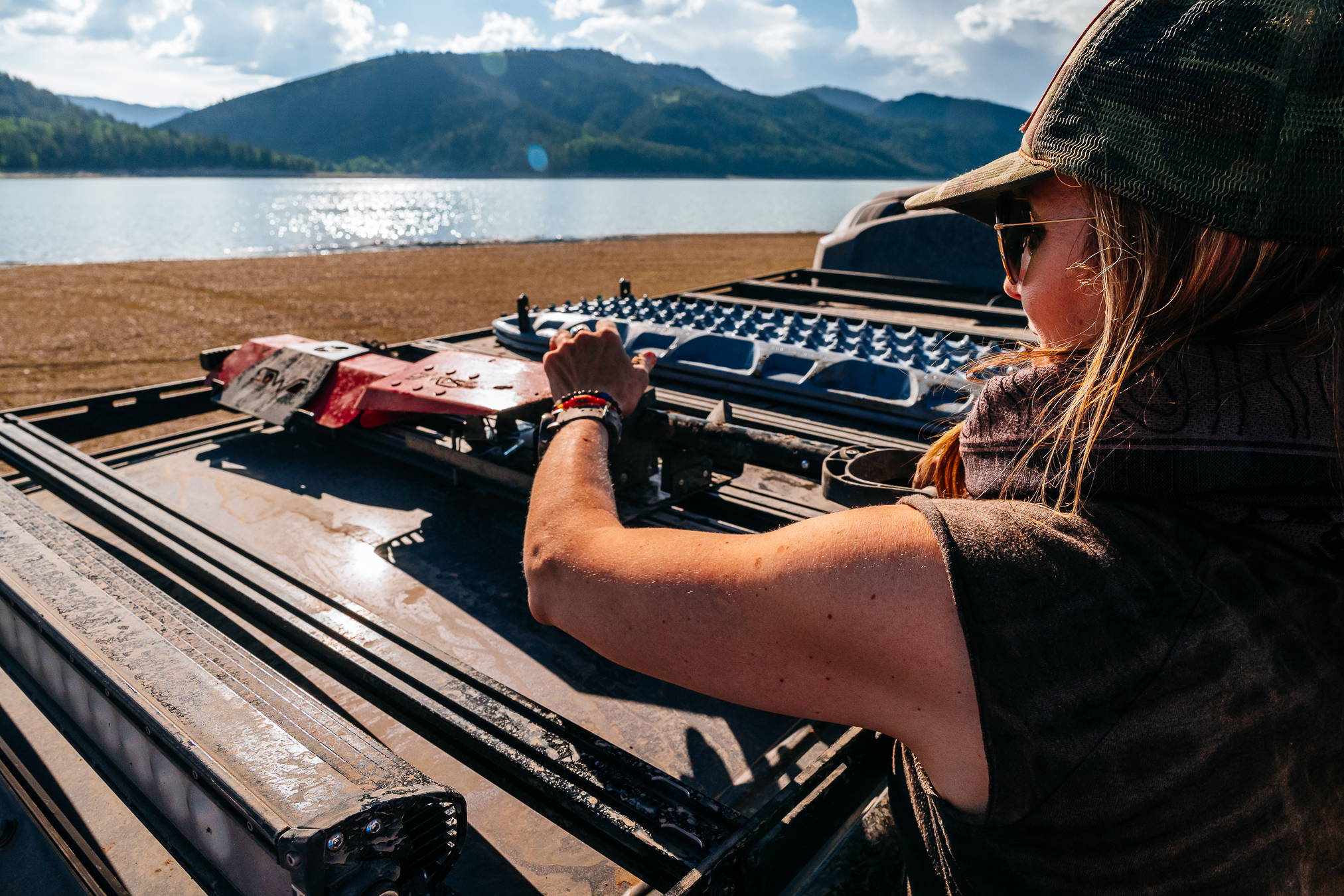 Forget the bungee cords and rope. Rely on a purpose-built mount made of the same USA-sourced, aircraft-grade aluminum we use for our shovels.
Quality and community matters - that's why DMOS sources, designs, and manufactures everything in the USA. From the metal we use, to the engineers, to the manufacturers and assemblers, every part and aspect of the DMOS Delta Shovel is 100% American.

We're absolutely sure this is the best outdoor and survival tool you'll ever use. As such, we guarantee your shovel will be free of any manufacturing defects. Period.
Note, this doesn't apply to finish wear. If your gear isn't salty, scuffed, and grimy, you're not running it hard enough. Your DMOS shovels should wear scars with pride.